If you do opt for getting a truck camper for your rig, a worthy upgrade—especially in warmer climates—is the Dometic RTX 2000. This almost 7,000 BTU air conditioner can be installed in the roof of your truck camper and run off 12-volt power to keep you and your loved ones nice and cool (the Turbo cooling mode makes it chilly fast!), no matter the heat wave rolling through camp. The unit only pulls a scant 19 amps in Eco mode and can run for a full 12 hours off your battery when parked, and the integrated compressor is super quiet.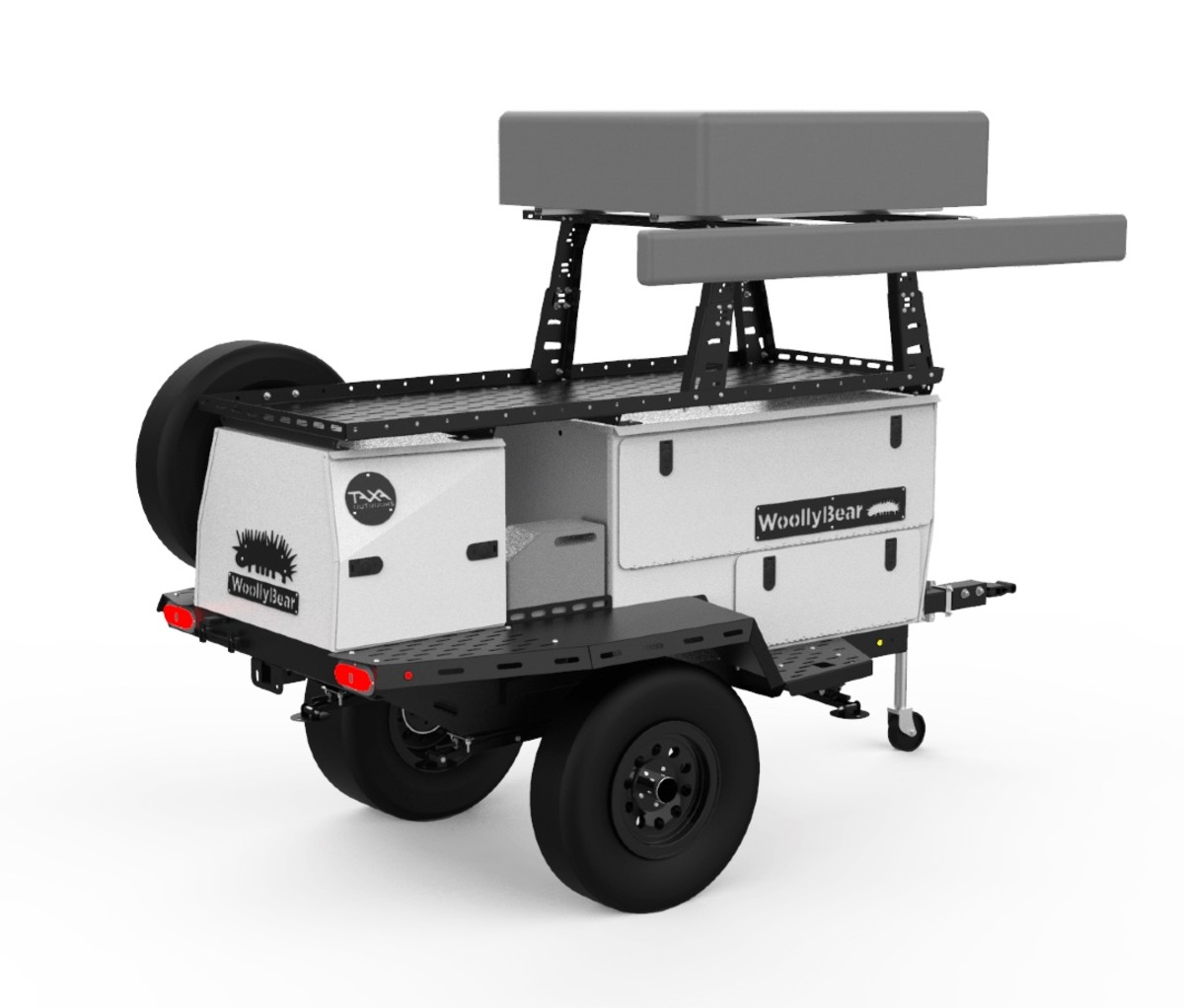 For those who want to go the trailer route, but don't like any of the offerings out there—either too heavy or cheaply made—the TAXA Woolly Bear Trailer is a well-built, cleverly designed option. Not just a small gear hauler, the Woolly Bear has a full-size kitchen with cooler/electric cooler pullout, LED lighting all around, tons of storage, quad stabilizer jacks, spare tire, a 2-inch receiver, integrated solar plug, and 360-degree hitch. Adjustable risers on the top allow for a rooftop tent (among other accessories) to be mounted, plus the deck below can accommodate lots of other gear. For those looking for a bit more from their RV trailer, check out TAXA's full lineup of NASA-inspired rolling habitats here.
To begin your outdoor adventures on a budget, the humble pickup truck is a great place to start. The options are almost limitless (and only limited by your wallet) when attempting to build the ultimate in a recreational vehicle that's versatile, functional, and rugged enough to take on the most treacherous off-road trails. Just pick up a truck and go from there, headed in the right direction by this handy introduction.
For access to exclusive gear videos, celebrity interviews, and more, subscribe on YouTube!
View original article here Source