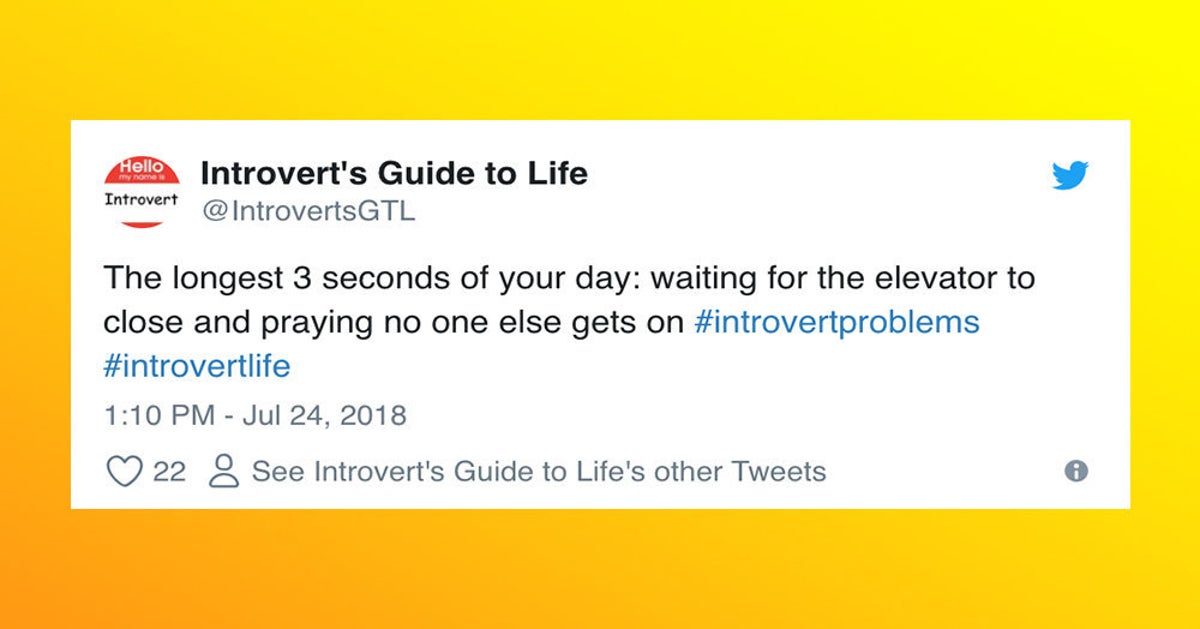 2.
3.
Introverts are the extroverts of the internet.

— Shower Thoughts (@TheWeirdWorld) July 22, 2018
4.
5.
6.
7.
8.
PSA for people calling me: if it's important, leave a message. If it's not important, don't call me. Thank you #introvertproblems

— Melissa U (@mmmelly34u) July 23, 2018
9.
10.
Me: It's Friday? Where has my week gone? I've been so busy!
Husband: You saw like… two people this week. Which was twice as much as last week.
Me: Your point? #introvertproblems

— Teresa D Wilson (@tdwilsonbooks) July 27, 2018
11.
12.
13.
14.
GrubHub is the best invention. What is it about ordering food without having to actually talk to a human that makes me so happy? #introvertproblems

— Melissa Rosato (@myrrr03) July 25, 2018
15.
How I spend my time at social events:

5% Thinking of things to say

95% Wishing it's over so I can go home and read#introvertproblems

— Kellie M Parker (@KellieMParker) July 6, 2018
16.
Join Canceled Plans, our online introvert community, for articles, comics and more.